The Dalles, Oregon
Robert F. Wolford was born January 28, 1935 in Deepwater, Mo., to Ralph and Faye Wolford. He is preceded in death by his parents, sister Jessie and brothers John and Raymond. He is survived by his wife Carol; three children ...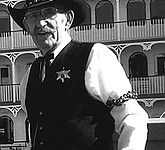 The Dalles, Oregon
Danny Leroy Arends passed away unexpectedly Saturday, August 15, 2015, while away in Banks, Ore., attending a fast draw competition.<br> He was born in Watford City, N.D., to Dorothy and Luppo Arends. He was raised in Montana before moving to ...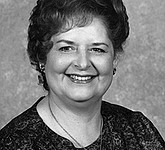 The Dalles, Oregon
Susan passed away on June 30, 2015 at the age of 75 in The Dalles, Ore. Her three surviving children are Shawn Atkins, Stan Atkins and Shirley Wilson. We would like to invite friends and family who would like to ...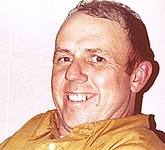 James F. Zimmerman (Jim) was born on April 10, 1943 at the White Salmon Hospital.<br> He died on August 2, 2015 in Portland, Ore., at Providence St. Vincent's Hospital.<br> As the youngest child of Arthur C. Zimmerman and Bessie Mary ...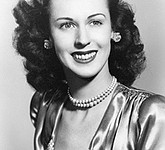 Beaverton, Oregon
Emily "Lee" Kelly, devoted wife and mother, passed away on August 10, 2015. Lee was born on June 24, 1921, the youngest daughter of Constantine and Antoinette Amshey, in Bayonne, New Jersey. <br> She lived in New Jersey and worked ...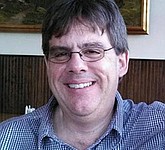 The Dalles, Oregon
Patrick Linvill Ellis passed away unexpectedly in his home on August 14, 2015 as a result of a cardiac event. He was 51 years old.<br> Born on April 18, 1964 in The Dalles to Evan and Ellen Ellis, Patrick was ...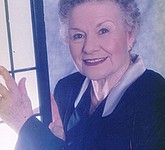 The Dalles, Oregon
Ruby Elizabeth Shephard was born August 29, 1924 in Fort Morgan, Colo., and went to be with the Lord on August 17, 2015 in The Dalles, Ore.<br> She is survived by her husband of seventy-two years, Jesse Albert Shephard, a ...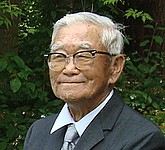 Dallesport, Washington
Saburo Akita, a longtime resident of Dallesport, Washington, passed away quietly on August 7, 2015 at his residence. He was the fourth of eleven children of Chiyo and Nobuhei Akita. He was 91 years old and is survived by his ...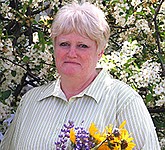 The Dalles, Oregon
Karen Lee Leavitt left this earthly life, peacefully after a long battle with breast cancer, on August 12, 2015. She was born September 13, 1946 in LaGrande, Ore. She was the daughter of Ed and Evelyn Blaser and a member ...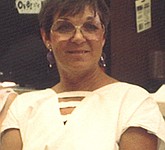 Goodyear, Arizona
Laveta "Joreen" Skelton (Sanders), 86, passed away peacefully on August 1, 2015 with her family by her side in Goodyear, Ariz. She was interred at Mountain View Funeral Home and Cemetery in Mesa, Ariz., on August 6, 2015.<br> Joreen was ...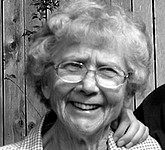 Wilsonville, Oregon
Barbara Vandervalk passed away June 22, 2015. She was born to Andrew and Gladys Flottorp in Astoria, Ore., in 1923 and was raised in Kelso, Wash. She attended Washington State University until she entered the Army Air Corp to serve ...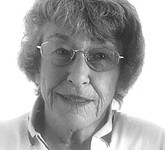 The Dalles, Ore.
Alice Dudley, 82, of The Dalles died August 9, 2015 in The Dalles. Alice was born December 10, 1932 in Berwyn, Ill., to Thomas Curtis and Elizabeth Gallagher Curtis and raised in Western Springs, Ill. After her mother died when ...
Brookings, Oregon
Constance LaVerne (Hoffman) Wood, 88, passed away at a local care facility in Brookings, Ore. on August 11, 2015.<br> Constance was born November 4, 1926 in The Dalles, Ore. to Harry Cecil and Anna Marie (Petersen) Hoffman. She was preceded ...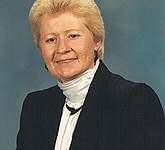 Sherwood, Oregon
Janice Darlene Johnson, 68, a resident of Sherwood, Ore. for 28 years, died at her home on August 8, 2015. <br> She was born on September 14, 1946 in Grand Forks, N.D., the fourth of five children to Berto A. ...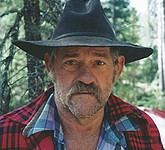 Theodore Leigh Kuhnhausen (Ted) was born in White Salmon, Wash., to Vern and Thelma (Murray) Kuhnhausen. He was number 6 of 10 children. <br> Ted passed on Thursday, August 6, 2015 of health complications at the age of 73.<br> Ted ...